Paramecium capulus, 2021.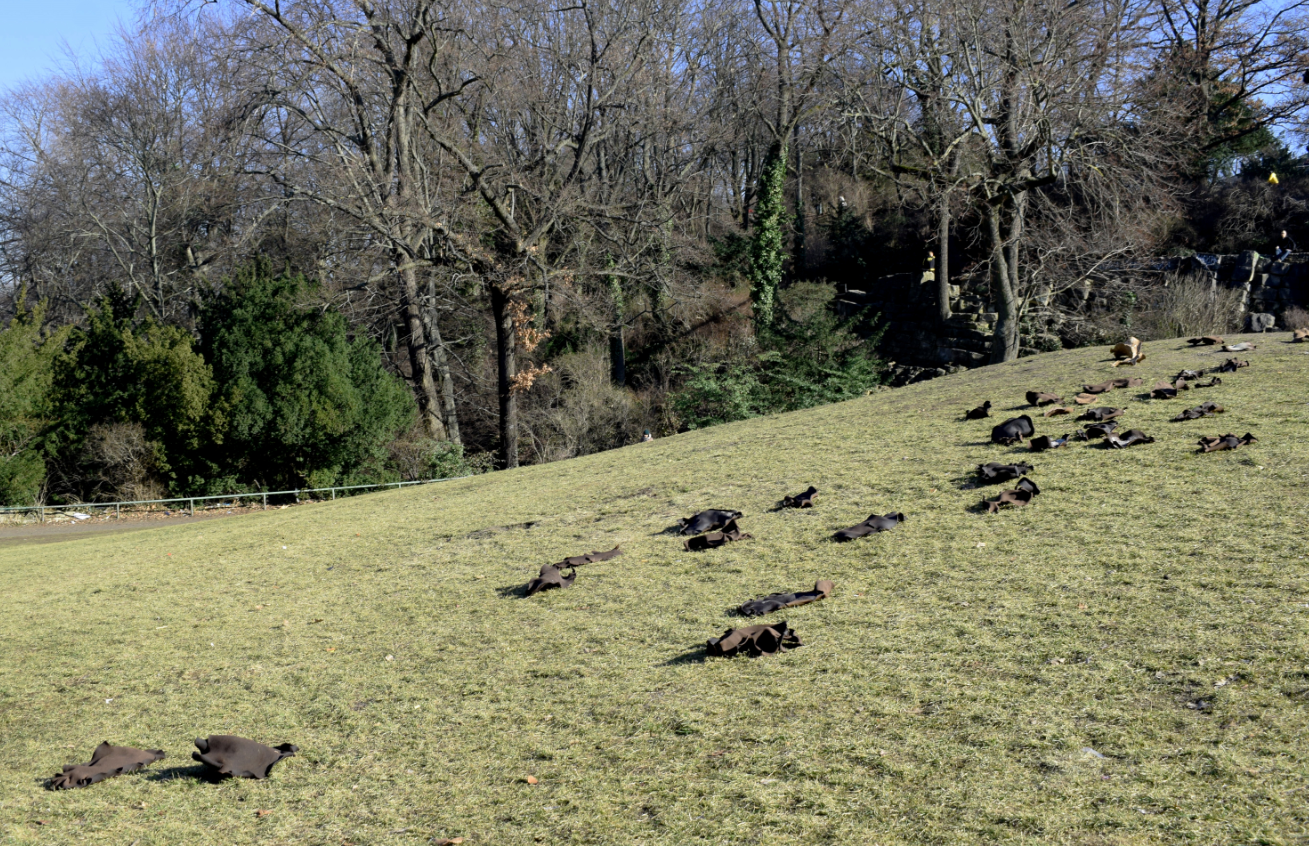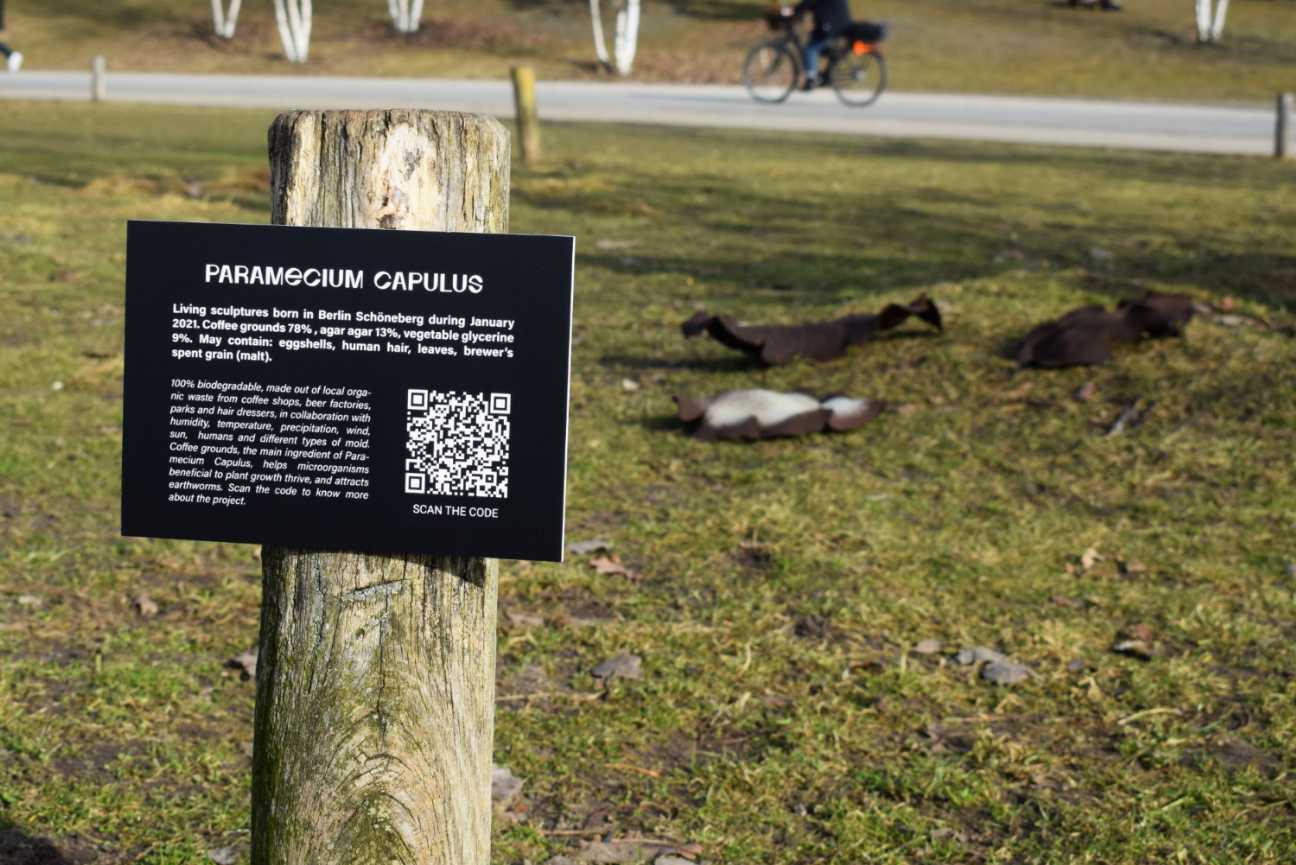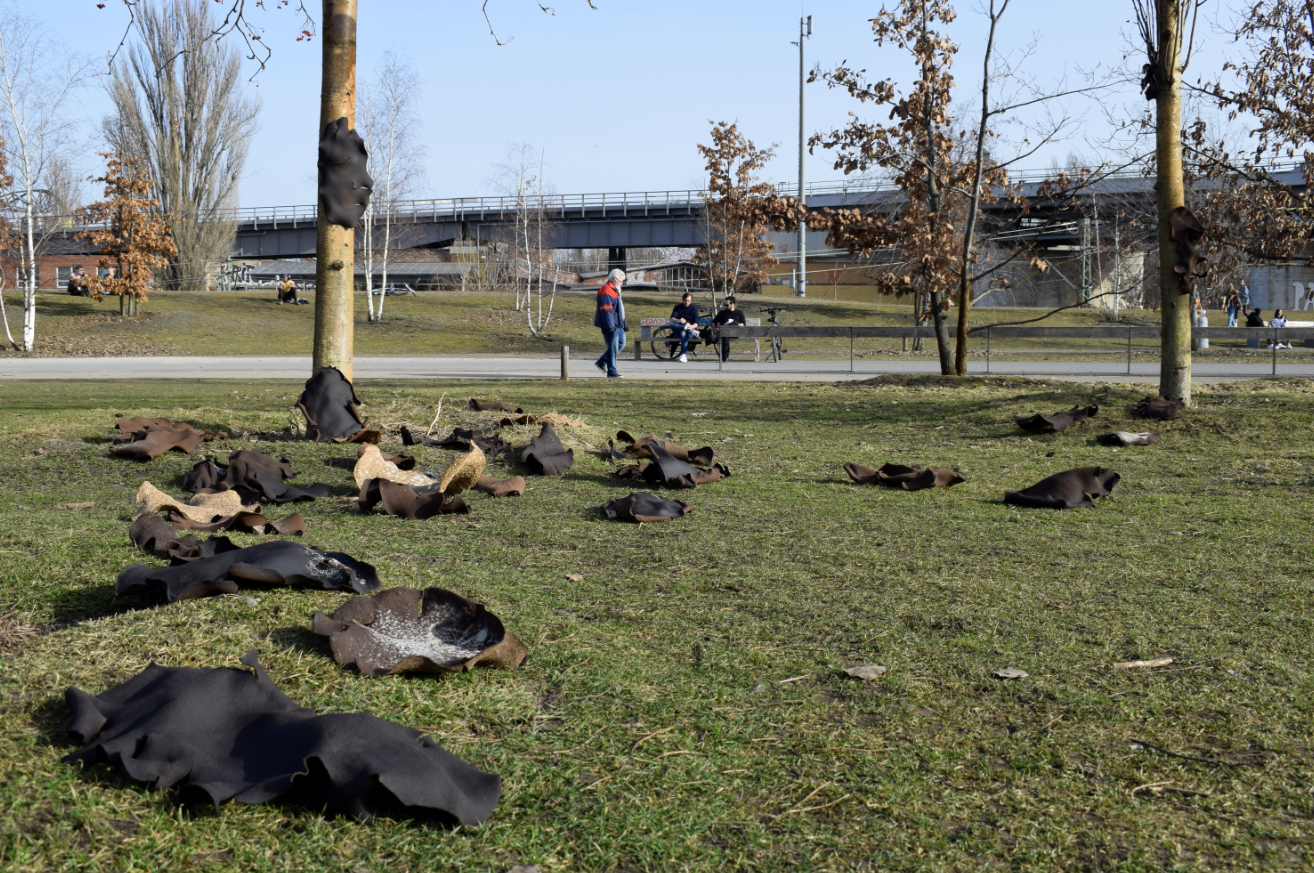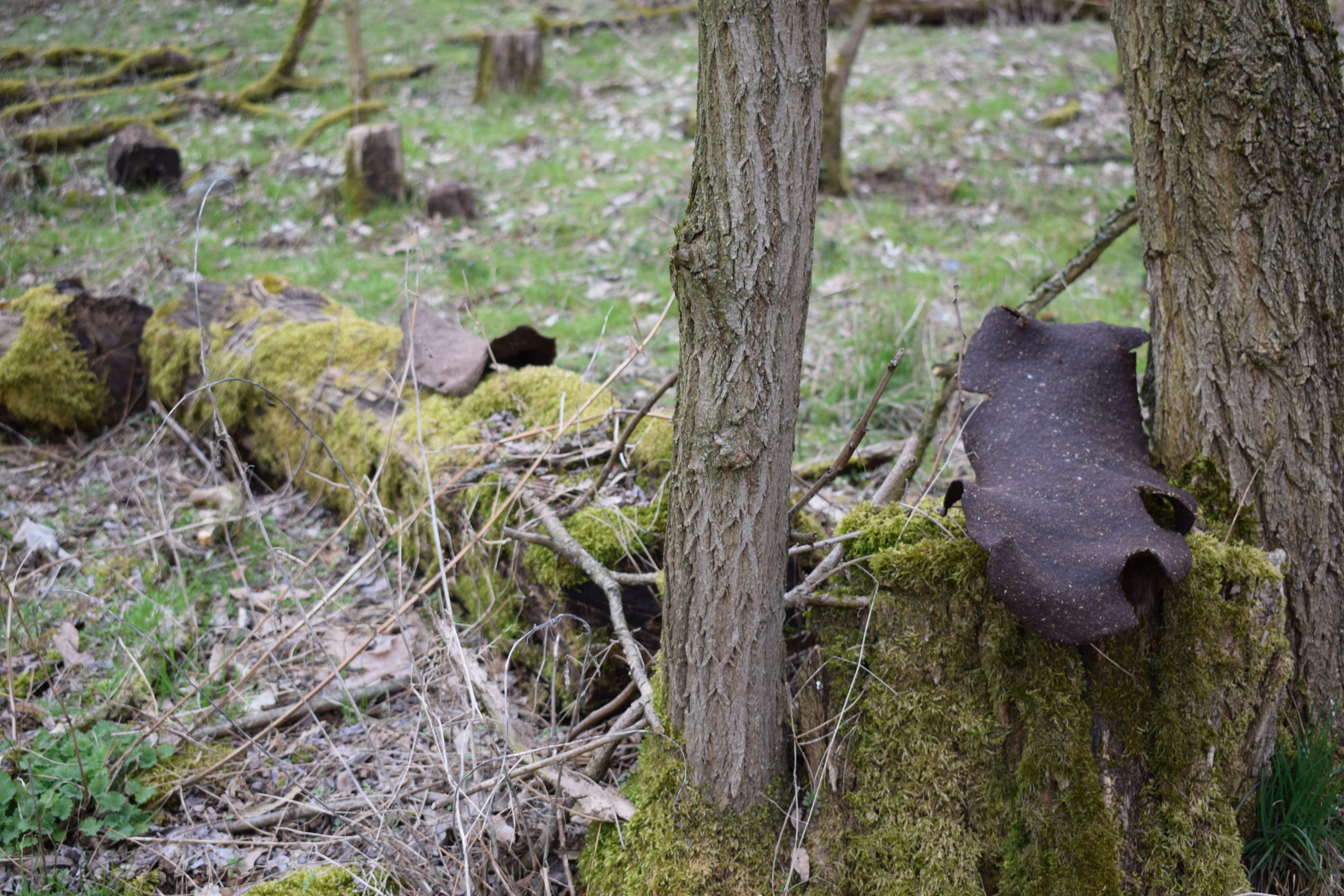 Paramecium capulus, 2021. Site-specific installation, Gleisdreieck park, Victoria Park, and Teufelsberg forest, Berlin.

Living sculptures born in Berlin Schöneberg during January 2021. 90% Coffee waste, 15% Agar agar, 5% Vegetable glycerine, might contain eggshells, human hair, leaves and malt spent grain from beer production. They have been created by the collaboration of different living and non livingn organisms where the artists acted as facilitators or team-mates, and have migrated through green areas nearby Urban Nation such as Gleisdreieck Park and Victoria Park, in contact with inhabitants of the area. The video above consists of a series of time-lapses that show how the pieces create themselves depending on how they dry and break.

After the exhibition the pieces were placed at Teufelsberg forest in Berlin where they continue to change their forms in contact with the forests inhabitants until they end up decomposing into the soil.