Bee-made or nature-made? 2021.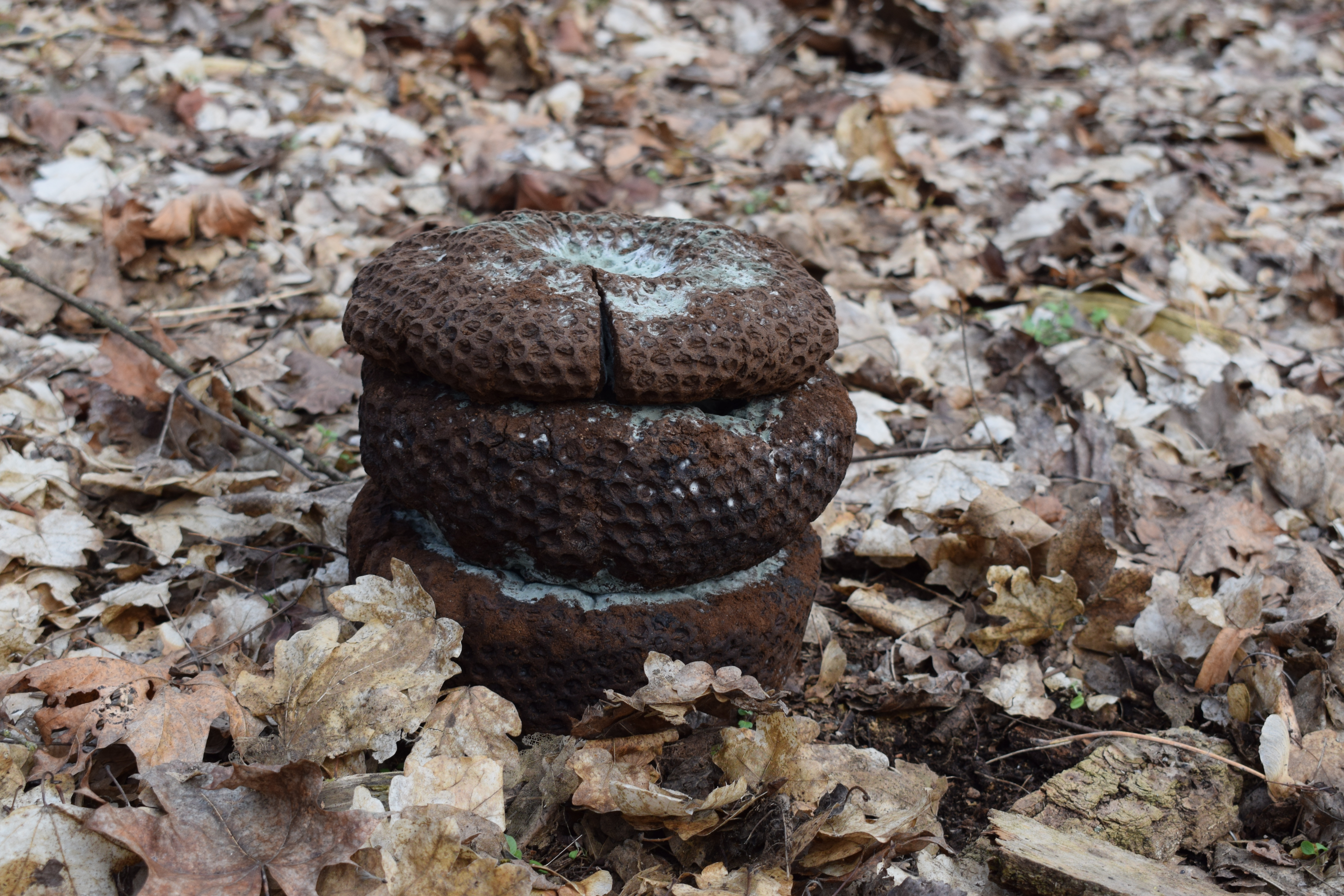 Bee-made or nature-made? 2021. Project realized at Urban Nation Berlin during Fresh A.I.R residency.



Modular sculptures that remind of bee constructions were created together with mycellium, aspergillus mould, coffee grounds, agar agar, bubble plastic, humidity, temperature, and light of the artists' working studio during March 2021. The pieces lay somewhere in between human-made and nature-made, and the title tries to trigger a reflection about how nonsense can it sound this separation if translated to another species. After the indoor exhibition the pieces have migrated to Teufelsberg park where they continue their transformation and will end up disappearing into the soil.so instills optimism.